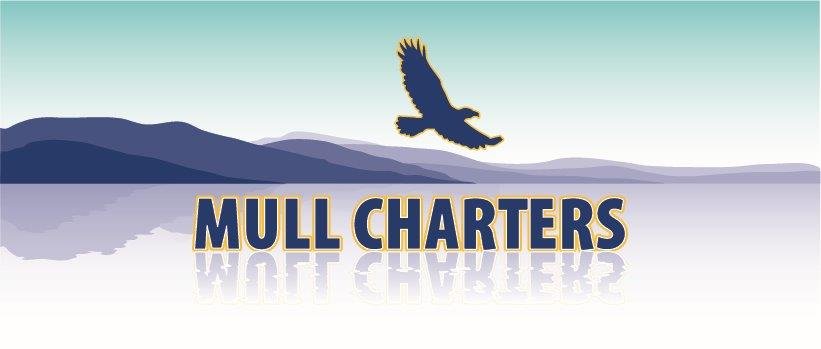 Mull Charters
sea fishing mull

charter boat, sunset cruise, evening cruise, fishing trips, sea fishing, wildlife, bird watching, sea trips
You may find this information helpful when researching the area prior to your visit
The Atlantic mackerel, is a pelagic schooling species of mackerel found on both sides of the North Atlantic Ocean.
The Atlantic Mackerel is by far the most common of the ten species of the family that are caught in British waters. It is extremely common in huge shoals migrating towards the coast to feed on small fish and prawns during the summer.
Abundant in cold and temperate shelf areas, it forms large schools near the surface. They overwinter in deeper waters but move closer to shore in spring when water temperatures range between 11° and 14°C.
In north-east Atlantic: North Sea (east) and British Isles (west). The North Sea stock decreased dramatically in the 1960s because of direct overfishing.
Male and female Atlantic mackerel grow at about the same rate, reaching a maximum age of about 20 years and a maximum fork length of about 47 cm. Most Atlantic mackerel are sexually mature by the age of three years.
Atlantic mackerel are sought after for food either cooked or as sashimi. It consists mostly of red meat and has a strong taste desirable to some consumers. Atlantic mackerel is extremely high in vitamin B12. Atlantic mackerel is also very high in omega 3 (a class of fatty acids), containing nearly twice as much per unit weight as does salmon. Unlike King mackerel and Spanish mackerel, Northern Atlantic mackerel are very low in mercury, and can be eaten at least twice a week according to EPA guidelines. Distribution: a north Atlantic species found throughout the area from Norway to the Azores and Morocco, the Mediterranean and Black Seas. Present in the western Baltic Sea. Common in Murmansk in warmer years and occasionally reaches the White Sea and Novaya Zemlya.
Although Atlantic mackerel have been somewhat depleted in the waters around Europe, the Atlantic mackerel population apparently persists at abundant levels in U.S. waters despite being overfished in the 1970s.
Mainly in Scandinavia and the United Kingdom, canned mackerel in tomato sauce is commonly used as sandwich filling.
Pollock is the common name used for either of the two species of marine fish in the Pollachius genus. Both P. pollachius and P. virens are commonly referred to as pollock. Other names for P. pollachius include the Atlantic pollock, European pollock, lieu jaune, lythe, and pollock; while P. virens is sometimes known as coalfish, coley or saithe.
Both species can grow to 3 ft 6 in (1.07 m) and can weigh up to 21 kg). The fish has a strongly-defined silvery lateral line running down the sides. Above the lateral line the color is a greenish black. The belly is white. It can be found in water up to 180m deep over rocks, and anywhere in the water column. Pollock are a "white fish".
Atlantic pollock is largely considered to be a white fish, although it is a fairly strongly flavored one. Although traditionally a popular source of food in some countries like Norway, in the United Kingdom it has previously been largely consumed as an cheaper and versatile alternative to cod and haddock in the West Country, elsewhere being known mostly for its traditional use as "Pollack for puss / coley for the cat." However, in recent years pollock has become more popular due to over-fishing of cod and haddock. It can now be found in most supermarkets as fresh fillets or pre-prepared freezer items. For example, when minced, it is the primary component of Fish Fingers and Popcorn Fish.
Because of its slightly gray color pollock is often prepared, as in Norway, as fried fish balls or if juvenile sized maybe breaded with oatmeal and fried as in Shetland. Year old fish are traditionally split, salted and dried over a peat hearth in Orkney where their texture becomes wooden and somewhat phosphorescent. The fish can also be salted and smoked and achieve a salmon-like orange color (although it is not closely related to the salmon), as is the case in Germany where the fish is commonly sold as Seelachs or sea salmon.